George Washington Schryver was born on 31 December 1846. He was the first child of William Latham Schryver and Adelia M. Newton Schryver. It is assumed that he was born in the Omar area of Jefferson County since that is where the family lived for many years.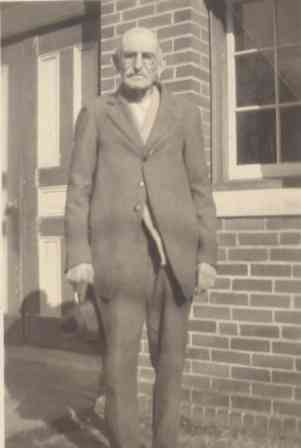 According to a piece found from the Saturday, January 16, 1909 Watertown Herald (newspaper), George was appointed on Tuesday, January 12, 1909 as a director of the Jefferson County Patrons' Fire Relief Association.
This picture was taken in the 1920's in his later years. We have a picture of a cherry tree in his son John's yard that says "Grandfather Schryver died day after picture was taken".
He died in May 1928 at the age of 81 and is buried in the Omar Cemetery.
Mary Scholenburgh was born in October 1850 in Jefferson County, New York.
It is known that her parents were from Germany.
She died in 1918 and is buried in the Omar Cemetery.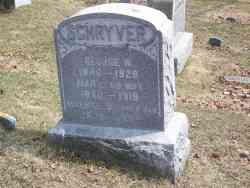 George and Mary's gravestone is also engraved with the name of their son, Maurice B, who died young.