Abraham Schryver born on 18 August 1783 and baptized on 21 September 1783. He was the third child and second son of Peter Emerick Schryver and Elizabeth Lasson Schryver. The baptismal sponsors were Abraham and Ann Sheer.

Abraham is evidently the first Schryver to settle in Jefferson County.

He is buried in the Omar Cemetery in Omar (Jefferson County) New York.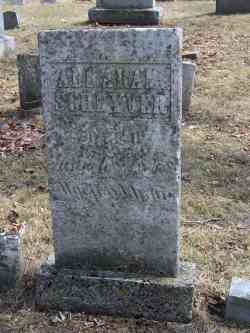 The fine print on Abraham's headstone is barely legible. We will work on deciphering it on the next trip to Omar.
Abraham and Abigail and many of their descendents are buried in the Omar (Jefferson County NY) Cemetery.
Abigail Graves. We have very little information on her.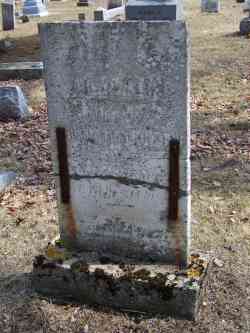 Abigail's headstone is in even worse shape than her husband's. It is barely legible and has been broken and repaired with metal strips bolted on.